Regardless of whether you have a startup or an established business, the foundation of your success relies on a team of strong and talented developers who work hard and enable you to stay ahead of your competitors.
However, hiring your own team of developers has taken a backseat for many years, as most projects of all sizes and niches rely on outsourcing.
According to Fiverr, 73% of remote employees have switched to remote work in the last four years, and nearly 80% want to work remotely for as long as possible. Therefore, hiring remote developers is a phenomenon that no company can stay away from.
On the downside, hiring the right developers can be a hassle for many tech and product companies that have never worked with remote developers and are struggling to understand how to adjust to the new normal. A KPMG study revealed that 65% of technology company executives view hiring as their biggest challenge.
Finding qualified developers with the right skills and attitudes in your city can be challenging. Moreover, with app development companies worldwide, CTOs and entrepreneurs should be cautious when finding remote developers overseas.
If you're hesitant about hiring remote developers or don't know where to start, this guide is for you. With the help of this guide, you'll learn how hiring remote developers benefit your project, where to find one, how to hire the best remote developer, and much more!
Why Should You Hire Remote Developers?
The advantages of hiring remote developers are already well known within the business realm. The main advantage being cost reduction. However, hiring a remote developer must be based on many factors, not just cost. Additionally, hiring a remote developer has benefits for the global environment that we must protect.
Benefits For Employers
1. Reduction of Expenses — Building or renting attractive workplaces with the best technological infrastructure is costly. Accordingly, remote hiring means that you don't have to spend company funds on a physical workplace to attract (or retain) talent. Remote developers choose where they feel most comfortable, whether it's a café or house overlooking a beach in Spain.
By eliminating office space, office supplies, and other amenities, a company can save up to $11,000 /year for each remote worker. You save money, and developers get to choose their environment and technical infrastructure, so it's a win-win situation.
2. Cost-effective Developers — Remote developers can be found in countries with low hourly rates — not because the qualifications of these employees are lower, but because the standard of living is cheaper. You don't have to compromise on quality, time, or budget since you can easily find someone who meets all three requirements.
Consider the cost of hiring a specialist or retraining an existing employee to meet your current needs. The cost will skyrocket, not to mention the time lost if the employee doesn't meet your expectations.
For example, when you hire remote developers from a dedicated team company, all expenses are covered, including pension contributions, sick days, and vacation. Therefore, you get a knowledgeable employee without additional costs.
3. Talent Pool Access — Experienced developers are in high demand. This makes the search especially difficult if you are looking for a specific technology stack or niche technology (e.g., a developer with advanced web application technologies or outdated Fortran systems).
You greatly expand your talent pool by opening yourself up to hiring remote developers. This will allow you to hire a remote developer anywhere with any technological skill.
4. Flexibility — Hiring remote development teams allows your company to become more flexible. As a result, you can pay more attention to other aspects of your business. For example, you can shift your focus on marketing or customer relationship management. Remote hiring will ensure you have enough time to invest in other important activities.
5. Better Employee Retention — According to a study conducted by Stanford University, remote employees, on average are:
9% more engaged in their work.
50% less likely to be fired.
13.5% more productive than traditional office workers.
In addition, the PGI study states that 82% of remote employees are significantly less stressed than those who work in a traditional work environment. This allows them to remain satisfied with their jobs longer, thereby increasing employee retention rates.
Benefits For Employees
1. Better Work-life Balance — By eliminating the need to spend time on the road and traffic, as well as a strict schedule, developers can feel more relaxed, which leads to a more efficient work-life balance.
2. Time Efficiency — By working remotely, developers can better manage their time and organize their daily workflow more flexibly.
3. Productivity — According to a Statista survey, about 60% of respondents report that remote work positively impacts developer productivity.
According to another TinyPulse study, 91% of remote workers believe that they are more productive when they work remotely, independently, and in a location that is convenient for them.
Benefits For the Earth
According to a 2019 study by Global Workplace Analytics, if every person able and willing to work remotely did so at least 50% of the time, "the greenhouse gas reduction would be the equivalent of taking the entire New York State workforce off the road."
GWA also estimated that if employees worked remotely, even 50% of the time, the national savings could rise to a staggering $700 billion a year.
So, if you don't like saving money by not renting office space, reducing employee turnover, and finding diverse talent for your team and project, at least you can care about saving the world.
But most likely, you care greatly about finding the best employees for your company, and you want to find ways to retain them, save money, and increase productivity. And if, in doing so, you're also helping to save the world, well, that's just the cherry on top!
---
Principal Challenges to Hire Remote Developers
Although hiring remote developers has a wide range of benefits, you may face some problems. In the following subsections, we'll break down the most significant ones.
Creating and Managing Job Postings
You need to ensure that your posting will attract the right candidates and not interest those unqualified. Then you need to choose the right job boards to post on. Most likely, for best results, you will have to post on several developer recruitment platforms or look for developers on remote team recruitment sites. This process can be finicky and time consuming.
Recognizing Quality
Most businesses fear the quality of service when hiring remote developers. When you post your requirement for remote developers, you're likely to receive a lot of requests and get overwhelmed by the options available. Therefore, selecting quality developers can be a tedious task.
Before signing a contract with a developer or remote service company, carefully evaluate and test the candidate's coding abilities and general technical knowledge. This will help you avoid the potential problem of hiring an incompetent developer. We'll comprehensively describe how to choose the best remote developer and what to look for below.
Language Barriers
Misunderstandings can easily arise from misinterpreted linguistic subtleties; this problem is exacerbated when working remotely. Therefore, it is crucial to carefully evaluate communication skills when selecting a team member, especially if their native language is not English. Otherwise, such a developer can be a burden rather than an asset.
Cost Overruns
Entrusting the development of your project to inexperienced developers can lead to cost overruns, missed deadlines, and many other problems. If you hire remote programmers with less experience at lower rates, you may end up spending more money due to errors, delays, and other issues that occur during the development process. You can avoid overspending by working with an experienced, flexible offshore or dedicated software development company.
---
Factors To Consider Before Hiring Remote Developers
The approach to hiring remote developers can vary based on the organization. However, there are a few common factors you should consider. You may only need one developer with a certain skill set or an entire team of developers to implement your project. In both cases, it's wise to keep the following guidelines in mind:
Clearly Understand Your Development Needs
You can't effectively hire remote developers if you don't know precisely what you want from your project. Think about your requirements and formulate them as an exact specification (SOW).
Determine the key technologies you need for your project to understand the particular kind of expertise you need. Additionally, decide a time frame for your project completion.
Estimate how many skilled developers (i.e., junior, middle, senior) will be needed to effectively complete your product development within the deadline.
If you are developing an application, what platform are you targeting? For instance, Web, iOS, Android, or all the above?
What is your maximum budget? What is your payment model i.e., hourly, daily, weekly, monthly or fixed?
RFP Template
Do you want to make a request for proposal to start your project right away? You can download an RFP template, write your own requirements to find the best possible solution and to hire top remote developers.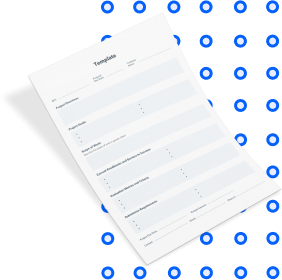 Define Your Budget In Advance
You probably have, at least, a rough estimate regarding your budget. However, you'll get different offers — depending on where you're looking.
How can you decide who's expensive and who's cheap?
The first thing to know is that the price is usually not indicative of the developer's level but a reflection of the economic level of the region where the remote developer resides. An example: most Americans can't live with less than 50 USD/hour, while in India, one can live luxuriously for 5 USD/hour.
This knowledge leads to the second point — the best choice is usually somewhere in the middle. The most expensive remote developers typically cost so much because of where they live. The cheapest remote developers are usually the ones who "code for food" and won't guarantee you good results. The golden mean is where good working candidates are.
As for location, if five years ago, it was popular to outsource developer's from India, now clients from the United States, UK, and Australia have found a better market i.e., Central and Eastern Europe. Over there, people speak English well, their IT education level is quite high, and it all comes at a reasonable price. Some countries include: Lithuania (where our company is located), Poland, and Georgia.
On the other hand, there are always exceptions to the rule — you can find great developers from India and lazy ones from the US.
Establish Communication Channel
The biggest challenge in remote development is communication and control.

Collaborating on a project with different time zones and work schedules can be quite challenging. To avoid this problem, decide beforehand what project management and communication tools you will use. Hence, even if you can't control the remote developers, all the work will be transparent.

Here are some possible tools that you may need. These tools will help you manage your remote team efficiently, thereby achieving maximum results.
Communication tools: Skype, Slack.
Collaboration tools: Asana, Basecamp, Jira, Trello.
File storage and sharing tools: Box or Drop Box.
Who Would Manage Remote Developers?
If you hire remote developers for your project, you must have someone on your in-house team to manage the remote developers. Typically, companies have a product manager, technical project manager, or senior engineer who handles this task.

If you are not at all familiar with IT and don't have these people on your team, ask help from outside experts. You can also ask a question in the technical forums or contact us at Jaydevs so that we can answer your questions.
---
How to Hire a Remote Developer? A Step-By-Step Guide
Write a Job Description for Remote Developers
To ensure you're attracting the right talent, you need to write a job posting that precisely states what you're looking for.
The writing style should reflect the culture of your company. Don't pretend to be a fancy startup if you are a conservative, risk-averse company.
Your goal is to find people who're right for the position and your company or project.
The job description should contain the following information.
Job Title of a Remote Developer
When you open your mailbox, you subconsciously look through the message themes and decide which ones are worth checking. Developers do the same. Job seekers pay utmost attention to the title.
Therefore, use professional titles such as Angular Developers, Full-Stack Java Developers, DevOps Engineer, etc.
Job Description of a Remote Developer
The description of the role you are looking for should be explicitly outlined. There's nothing wrong with being funny or adding a little personality to your ad — but not in this section. Instead, focus on competently filling this section with the key points that will pique the potential candidate's interest.
A list of key points:
Experience — including experience level is a good way to screen for qualified candidates.
Role — for example, Full-Stack Angular Developer.
Core Tech Skill — for example, Android and React.
Your Company/Project Name — for example, Google or Uber.
Responsibilities of a Remote Developer
This is the section where you provide an overview of the day-to-day duties that the remote developer must perform. It's better to focus on roughly five significant responsibilities that cover the entire role than to write several paragraphs that people would skip over.

Describe what the developer will do — include some action verbs here, as they make the sentences more dynamic and engaging.
Here is a good Merriam-Webster dictionary list of action verbs that will inspire you to describe responsibilities.
Make a list of skills that a developer must have. However, it is important to divide this list into necessary and desirable skills. This way, you do not limit the candidates.
Finding the Developer's Talents
Although you can hire remote developers from anywhere in the world, some regions are best known for hiring experienced and skilled remote workers. These include Asia, Africa, South America, and Eastern Europe. In terms of countries, the most popular destinations for outsourcing web and mobile app development are:
India;
Brazil;
Ukraine;
Lithuania.
To decide which country or region to choose, compare the difference in time zones, pool of developers, and rates.
Search Candidates on Remote Job Portals
After creating a job description containing all the necessary information about your needs, it's time to decide where to post it.
You will need to choose one or more sources for hiring remote developers. According to your needs and preferences, you can look for developers on social media platforms, online job portals, through developer agencies, or dedicated companies. You will get the best results if you use multiple options. We'll talk about each of them in the following sections.
Start Screening the Remote Developer Candidates
Once you've found the right candidates for remote work, you need to assess their skills.

First, plan for the interview. A haphazard interview without a reasonable screening process will make it difficult to compare candidates. As a result, you can mistakenly hire the wrong candidate.

We recommend starting the interview process with an initial screening via video call. Popular video interview programs include Skype, Zoom, and Google Meet. You will be able to get a "feel" for the applicant and determine if they are a good fit for you.
Soft Skills Interview
Soft skills interview mainly focuses on the candidate's attitude towards the job, their personality, and value system. Accordingly, the questions asked are mostly behavioral.
Since we're talking about remote developers, here's what you should look for in your candidate:
Work-life balance;
Flexibility;
Patience;
Good communication skills;
Good time management;
Self-motivation.
Technical Interview
A technical interview means reviewing your applicant's technical abilities including their experience and technical skills. Such interviews are usually paired with a programming session. This screening will help weed out copied resumes and CVs that exaggerate a developer's skill and experience.
During this interview, you should ask the candidate about their past projects, the function they performed, problems they solved, and why they chose one technical solution over the other.
Pair Programming Session
At this stage, a test programming project is created for the technical manager and candidate to work together. Special tools like https://slack.com/ and https://github.com/ help with this programming session. With pair programming, you can evaluate the skills and mastery of different tools.
Making The Final Decision: Choosing The Right Developer
It is important how a person deals with a given task i.e., how a person accepts it, informs intermediate results and issues faced within the accomplishment, manages the terms and timeline, and presents the final result.
Let's focus on each stage in detail.
Task Acceptance
It is a bad sign when a person doesn't ask questions, and nods, but starts asking questions in the chat half an hour after the initial meeting.
An ideal situation is where a developer says "everything is clear" and provides results; however, it is rare.
A good sign is when a candidate tries to digest the task i.e., express understanding of the task and model it mentally.
The main focus should be on understanding: the ability of a person to comprehend the task and complete the requirements within an appropriate time frame. Forecast the potential obstacles and communicates about them beforehand without making the process a nightmare.
Informing About Progress and "Impediments"
It is important to analyze and evaluate the actions of a developer when issues and obstacles are faced within the fulfillment of the assigned task.
We can divide the developer's reaction to emerging difficulties into three categories:
First — a person stops doing the task and waits.
Second — working outside of the development team, he starts to address issues at his own discretion stepping aside from the initial assignment and spending a lot of time.
Third — developer starts asking thousands of questions.
All three cases are bad.
However, the worst case scenario is when a developer attempts to resolve the situation without discussing it with the team. As a result, much time is wasted, and everything must be done from scratch.
The second one, in terms of "severity," is the case when a developer doesn't undertake any action, and soon you realize that nothing has been done. This happened because he was blocked by the absence of a backend, API, or anything that doesn't matter at all. The developer decided that the best he could do would be to flag the issue during the next meeting. By doing so, he wasted time and placed the project's timeline at risk.
And the third story, objectively, is not that terrible. It occurs when a developer throws plenty of minor questions to the team, which may force the key team player (i.e., lead or architect) to micromanage — which is always harmful.
These are the three foremost things to beware of.
And we haven't yet discussed a developer's performance, qualification, and knowledge. We are simply evaluating a person in terms of soft skills and understanding that in the future, the developer needs to work in a team and not in isolation.
Reporting the Results Obtained
Pay attention to how a developer hands over the results of his work:
A person accomplishes the task and keeps silent until he is asked.
A person accomplishes the task and informs you about it, you start checking, and it appears that "everything is done, but …" meaning several minor things that should have been clarified independently have not been.
A person accomplishes the task and schedules a short call to demonstrate the results, and highlights minor issues.
The third variant is preferable.
How You Can Evaluate This
It is unlikely for us to evaluate the above-mentioned traits of developers at the interview level. However, the test task will clearly display these traits.
A test task is a great example of goal setting.
Is everything clear? All clear! The developer leaves to fulfill the task and returns with a piece of shit. Why didn't you ask?
If a developer doesn't ask additional questions at the goal-setting stage, he is most likely inexperienced. Most likely, you will face issues with this developer.
While giving a task to a developer, you tell him, "Any questions, ask me," and he doesn't but returns with something you don't expect, and he responds with, "I haven't understood" then you should have a clear picture of the kind of person you are dealing with.
In another situation — a developer made a list of questions for a coding task, got back to you, and got the answers. As a result, he fulfilled the task and informed you that it couldn't be done in the way you required.
In the second scenario, the thing is that people make coding tasks for one another. To be on the safe side, it is better to ask a candidate to present his task.
Attention should be paid to how communication is held, not the quality of the code itself. We are talking about task acceptance, comprehension, and giving back results. This is something you can fake, and the person will do everything by himself.
As a result, a test task is the most reasonable solution.
Important Note: Don't mix a test task and wish to get work for free. Test assignments should aim to reveal certain features of a developer, nothing more.
Other Factors that Displays a Good Remote Developer
Level of a Remote Developer
Middle developers and developers of lower levels of seniority can face issues with remorse work. In practice, everything depends on the inner character of a person. It is worth keeping in mind that qualifications and experience differentiate a middle developer from a senior developer.
Experience gained by a senior developer helps him address typical issues much faster. While middle level developers, facing the same issues, will spend an extreme amount of time. Middle developers require assistance; therefore, providing this help remotely is more complicated rather than in-house.
We are talking not about qualifications, but about the experience. Namely, production experience helps developers carry out certain tasks with minimal effort — and the right thing is to flag this.
Performance
Performance refers to the accuracy of meeting the planned production estimates for a certain developer. If a person implements the features 30-50% faster compared to an average senior in a vacuum — this is regarded as good performance. In fact, amazing performance.
The remote format of work is tightly connected with performance. Because for some people, remote work results in performance increase, and for some, vice versa. Why? Because some people have enough self-discipline while others don't. People from the first category don't spend time preparing, commuting, or having coffee chats with colleagues; they are not distracted from their work "to take a look" or "for a piece of advice." By working remotely, they show enhanced performance compared to working in the office. The second category includes specialists with many daily parasite activities and time management issues; therefore, their performance decreases.
The bad thing is that it is quite challenging to define this in interviews.
Screening and monitoring tools that track activities and time don't solve problems. Everything depends on mentality: some are ready to work under the tool's supervision, and some aren't. However, if a developer is not prepared to work with these tools, it doesn't mean they are a bad developer. People are willing to have a staggered schedule i.e., freedom to rest. They don't want to be questioned about why they didn't work from three to four. They can easily work from six to nine in the evening, making this time really effective.
You should learn to read between the lines. Give a developer the chance to reflect on what he considers to be good and evil, and what is acceptable. Learn what a person likes and dislikes. If a developer says, "I like that I don't have to move around town and spend time on this." This is a normal reaction. On the other hand, if a developer says, "Oh, I love complete freedom, I can work from any place where I have a horizontal surface," be sure there is something tricky behind this statement.
Habits
Martin Flower, one of the software development gurus and author, says that there are no good and bad software developers; there are developers with bad habits.
What is that supposed to mean? It means that if a developer clearly understands the task, appropriately communicates with the manager and the team, and follows the best practices, it is unlikely to expect many bugs and low performance from his end.
Offer and Employee Onboard
Once you have made your final choice, discuss the contract with the appropriate executives and your legal department. If you are hiring directly from a dedicated company, you can simply sign the contract they have in place.
Review the agreed-upon schedule for meetings and deadlines for project creation. You should also sign a non-disclosure agreement (NDA) to protect your project from theft, misuse, or publicity before you launch it. This agreement will protect your data and ideas that are generated during the collaboration process.
During the onboarding process, you should establish effective communication channels. Finally, one of your in-house developers (if you have one) should be assigned to answer any pending questions that the remote developer may have about the project.
---
Top Places To Hire Remote Developers
Outsourcing or Dedicated Companies
Outsourcing or dedicated companies will choose the best remote developers for your project and needs. In fact, when you work with such companies, you tell them about the project, and can be certain that they will find developers for you from their proven staff.

Jaydevs is an example of a dedicated team company. All Jaydevs developers have at least middle level expertise. The difference with an outsourced company is that the dedicated engineers work more closely with your company than other outsourced agencies.
Third Party Platforms
Third-party platforms can help you receive unbiased reviews and thereby help you find and choose an IT company with remote developers. Here are some of them.
Clutch
Clutch is a ratings and reviews platform for IT and business service providers. You can search for IT development companies anywhere and check information such as hourly prices, service focus, and customer reviews. Clutch has more than 150,000 IT agencies and more than 98,000 reviews from real customers.
GoodFirm
GoodFirms is like Clutch; however, this website focuses on technology companies instead of business-to-business services. On GoodFirm, you can find over 60,000 IT companies offering a wide range of services and more than 30,000 verified customer reviews.
In addition, GoodFirm has a lively community where you can get opinions from other industry experts.
Social Media
You can search for experienced and qualified developers on social networks such as LinkedIn, Facebook, or even Twitter. There are many job-related groups where you can post a job, and interested developers can contact you.
Job Boards
If you have an opening and don't want to spend the money to pay an agency to do the work for you, these job boards are the way to go — examples of the most valuable and popular job boards for hiring developers are:
Freelancing Platforms
Freelancers are often associated with short-term project work rather than long-term employment. Therefore, this method of searching is not as effective as other methods.
Toptal
Toptal has a strict vetting system that ensures that only the best software developers join its community. When you hire remote developers from Toptal, you are guaranteed to get qualified candidates, but be prepared to pay a high price for the service.
UpWork
Upwork is the leading marketplace for freelancers. It offers more than a dozen categories and over 14 million freelancers, including software developers. You can post a job on UpWork or browse developer profiles. Posting a job on Upwork is free, but the platform doesn't vet developers like Toptal. As a result, you may have to weed through many beginner proposals.
Guru
Guru is the leading platform for hiring software developers. Although the talent pool is smaller than Upwork, you will likely find good programmers and app developers on Guru, especially if you're looking for a remote developer in a specific region. The platform allows you to specify your search based on specialization, location, ratings, and prices.
It does not matter which freelancing platform you choose — they all work in pretty much the same way. Therefore, you post an offer, and people compete for it. So you can spend a lot of time choosing the right candidate.
Keep in mind that on freelance job boards, people often compete on price. So you can get ridiculously cheap offers to code, such as $5/hour. These are people who usually take on any work and are not experts.
---
Should You Hire a Freelancer or a Remote Developer?
The difference between remote developers and freelancers may be much more significant than you think. Whether you should hire a freelancer or a remote developer depends on the specific needs of your project.
When to hire a freelance developer?
In these cases, you should consider hiring freelance developers:
If you have a small budget, a small or short-term project with few technical requirements. Freelancers like to work on small and less complicated tasks because, very often, such people have stable jobs or work on several remote projects.
If you urgently need software developers since finding freelance software developers takes less time and resources. You can post your online job ad on several international online platforms, which will be available to suitable candidates worldwide. Finding candidates is not a problem. However, you must be very careful about the selection criteria.
If there is no risk of leaking important and confidential information.
When to hire a remote developer?
In these cases, you should consider hiring remote developers:
If you need professional and reliable software developers, UI/UX designers, and other IT specialists.
If you are highly concerned about the quality of your developers' services.
If you don't want full control over the software development process and need third-party help.
If you are worried about intellectual property (IP) rights and need a signed NDA.
If you are interested in hiring additional software developers, UI/UX designers, and other related IT specialists throughout the software development project. For example, when working with dedicated developers and designers, finding new talent and integrating them seamlessly into the current project is much easier.
If you need fast software implementation and support. Dedicated engineers understand the software lifecycle and its stages. With dedicated software engineers, it's easier to determine what stage of the software development life cycle you're at and where you're headed. This automatically makes the entire software development, implementation, and support process easier and faster.
Why Choose Jaydevs as Your Remote Dedicated Development Team?
Hiring remote developers with the necessary skills and experience is not very easy. You can always turn to a dedicated development company with strong engineers, a reputation, and many successful application projects to make the task easier. This is precisely why Jaydevs seems to be one of the best choices.
Jaydevs has a wealth of experience working with tech clients from different regions. We can understand what you need quickly and get to work with minimal fuss. Having created many successful apps for various business niches, our developers can create value that shapes your brand's success.