Figuring out where to find developers in the IT market (especially good ones) entails more than just learning how to write a job description. You have to do the hunting.
Finding software developers is challenging but an important process as the quality of your software is entirely dependent on the skills and experience of the chosen specialist.
As a result, when it comes to product development, the question "Where can I find software developers for my project?" becomes quite important.
So how to find a programmer if you are not a coder? We have prepared a cheat sheet containing search methods you might not have considered. Keep on reading to discover how to find good software developers in a variety of networks.
How Do You Find a Software Developer?
Is it hard to find software developers?
Finding a developer might be challenging even if you're the CTO of a large organization — not to mention non-technical people, particularly startup founders. That's why before you rush out into hiring software developers, you must find exactly what you need.
1. What is your project goal?
Defining your goal clearly and crisply can be one of the most beneficial things done during software development. It guarantees that you have the necessary resources (people, funds, and time) and use a consistent approach to yield good quality for the app you want.
Finding the right developer for your company depends on clearly defining project objectives. Do you need a commercial mobile app? Do you need internal software to maximize productivity? To hire the best developers, establish the project specifics.
When you have defined what you need, then you'll be able to attract and hire developers.
2. Duration
Do you need a developer for a few months? Will your project take a year to complete?
These questions are critical in achieving your goal. The duration will determine where you will start your headhunt.
How much does it cost to hire a software developer?
The cost of hiring engineers varies depending on factors like experience level, technical expertise, location, and the working format (in-house employment, contracting).
For example, hourly rates for junior devs with basic tech knowledge in the US are about 32/hour. In contrast, senior engineers earn twice as much with a 60/hour rate on average.
To find out how region, technical aspects, and other factors influence costs, check our comprehensive guide on Hiring App Developers.
---
1. Get Referrals to Find a Developer
Method essence: Ask your workmates from your current job or previous employers if they have devs to recommend.
How it works: Post a vacancy with a detailed job description on your company's website. Ask people you know to share and snowball it to get considerable coverage with minimal effort.
Pros:
Real feedback about the candidate's skills,
It is free,
It is easy.
Cons:
Number and variety of devs are limited by your network,
It can take time for the information to be shared.
---
2. View Job Boards
Method essence: Post a vacancy on a tech job board or a search portal.
How it works: Post a job, prepare a vetting process, interview applicants who respond, tell them what you expect from them, and prioritize the one you like most. In case of a few responses, you can refer to the portal CV database. When searching, you can filter candidates by region, experience, job title, skill set, and special features.
Top job boards to find developers include Indeed, Glassdoor, Angellist, Dice, and Monster.
Pros:
Interested programmers respond to the vacancy,
Broad coverage, including different regions on demand.
Cons:
Costs for posting a vacancy and getting database access,
Finding and selecting takes considerable time.
3. Use Hiring Marketplaces
Method essence: Explore Skillgigs, Underdog.io, and other marketplaces to connect with pre-screened technicians.
How it works: Post job announcements, review candidate profiles, and select the most suitable engineers to work with. Utilize marketplaces that offer vetting services and consolidate relevant information to expedite your decision-making process.
Create a list of keywords a required software developer would most probably use when searching for a job. Set up Google Ads or Bing Ads for these keywords so that a visitor will have the ability to get to your vacancy page.
Pros:
Streamlined hiring process,
Access to a curated engineering pool.
Cons:
Dependence on the features and user base of a specific marketplace,
Limited control over the candidate sourcing process.
---
4. Search Freelance Platforms
Method essence: Post a vacancy or select the required freelance coders from the marketplace.
How it works: Platforms are conventionally divided into general and niche groups. They offer a slightly different approach for business leaders looking to hire freelance developers.
General freelance platforms
Freelance marketplaces like Upwork, Freelancer, Fiverr, and PeoplePerHour host a large number of remote freelancers for all kinds of work and budgets.
General platforms require creating an account, creating job postings, and reviewing proposals by yourself.
Niche freelance platforms
Niche online platforms like Toptal and Gun.io cater specifically to software development services and may provide a dedicated hiring manager to shortlist preferable candidates.
These platforms typically have a more selective vetting process, but higher rates for specialists.
When hiring a freelance developer for your business product or a tech startup, pay attention to ratings, previous projects, and technical background — all this data is available on the platform.
Pros:
Vast choice of programmers,
Suitable for any budget.
Cons:
A large number of low-skilled experts on general platforms,
Low dedication resulting in missed deadlines, code fixes, and tweaks.
---
5. Find Developers Through Professional Recruiters
Method essence: Contact professionals searching and recruiting candidates.
How it works: Engage with local recruitment agencies or headhunters, and provide them with job descriptions and desired qualifications. They will handle the sourcing, screening, and initial interviews of potential candidates. Agencies search for a programmer who will be most likely a good match for full-time engagement. As a result, you receive a shortlist of candidates and make the final decision
Such agencies include PaGegroup, Hays, The Adecco Group, and Randstad.
Pros:
No need to build recruiting processes; you can focus on the core processes of your company,
Enables incognito hiring when recruiters select candidates on their behalf.
Cons:
High cost of recruiting services,
Intermediate control over the hiring process is delegated to a third party.
6. Hire a Staffing Agency
Method essence: Engage staffing agencies to quickly find software engineers for temporary or project-based positions.
How it works: Staffing agencies maintain a roster of candidates with various expertise and levels available for temporary assignments. This helps in finding software developers for immediate staffing needs, managing fluctuations in workload, or addressing specific project requirements.
You can look for such agencies on Clutch, G2, and other directories.
Pros:
Quick hiring,
Flexibility to scale your workforce based on project demands or seasonal needs.
Cons:
Additional costs for stuffing services,
Limited opportunity for long-term talent.
---
---
11. Become Active on Developer Communities & Forums
Method essence: Find resources where potential developer candidates share their mobile and web app development experience and observe. Invite applicants who have impressed you for a chat.
How it works: Via online discussions and posts developers share their expertise, knowledge, and ways to address possible problems they encounter. Through the content, you can understand the engineer's experience and whether it is a good fit for your team.
Join communities tailored for web developers, mobile developers, or a specialized programming language. Establish your presence: follow community guidelines and contribute genuinely by answering questions, or sharing valuable content.
When considering where to find software developers, head to Dev.to, Codementor, or popular GitHub and StackOverflow.
Pros:
The content reflects the competencies of a developer,
Additional opportunity to screen potential engineers,
Additional coverage for your vacancies.
Cons:
Requires much time and effort,
Has a delayed effect.
12. Attend Developer Conferences & Meetups
Method essence: Participate in tech-related events to connect with local experts and benefit from real-life communication.
How it works: Start searching for regular events beforehand to save a spot. There are lots of conference topics, so it's better to match them with your particular needs.
Pros:
Direct interaction with professionals,
Showcasing your company's brand, culture, and job opportunities in person.
Cons:
Additional travel or registration expenses,
Competing with other companies and recruiters for the attention of specialists.
13. Read Medium & Other Dev Publications
Method essence: Access relevant articles on Medium, HashNode, or Hackernoon, to detect passionate technicians writing about their niche.
How it works: Each publication usually covers a broad range of topics, so you can find writers of any tech stack you require. Additionally, technicians often share their specific expertise in bio and link their social media accounts, so you can connect with the engineers you are interested in.
Pros:
Opportunity to discover talents through published work,
Networking with authors and fellow readers.
Cons:
Limited control over the responsiveness,
Identifying engineers seeking job opportunities may require investigation.
14. Head to Quora
Method essence: Navigate through relevant topics and questions in your project's subject area on Quora.
How it works: Focus on browsing relevant topics and find talents actively contributing to Quora. Additionally, leverage the  "Spaces" feature to find communities and engage with engineers who share similar interests. 
Pros:
Free to use,
Access to a diverse pool of experts in various subject areas.
Cons:
The responsiveness may vary,
Requires considerable time to find a good fit.
15. Visit Coding Challenge Websites
Method essence: Visit coding platforms showcasing technical and problem-solving skill sets.
How it works: Explore platforms like TopCoder, Coderbyte, HackerRank, Codewars, and others. Utilize the leaderboards and blogs to identify talented engineers, learn more about their expertise, and connect with the most prominent ones.
Pros:
Opportunity to evaluate practical skills,
Platforms, like HireVue, offer coding challenges designed for hiring.
Cons:
Limited talent pool,
Limited information on soft skills.
16. Reddit
Method essence: Engage with tech communities on Reddit — the most famous American forum engineers use for knowledge-sharing.
How it works: Join subreddits (topics) related to the relevant technology stack. Participate in discussions, seek recommendations, and network with technicians seeking job opportunities.
Pros:
Free to use,
Access to diverse specialists,
Opportunity to build relationships with potential candidates.
Cons:
Time-consuming,
Limited control over the quality/reliability of recommendations.
17. GitHub
Method essence: Identify the most active engineers on GitHub — a leading platform for version control and code collaboration.
How it works: Search for repositories related to your technology stack or project. Explore the activity of contributions to gauge their expertise. Consider reaching out to those whose work aligns with your requirements.
Pros:
Free to use,
Access to a vast community of developers showcasing their skills.
Cons:
Time-consuming,
Limited data is available beyond code repositories.
18. Stack Overflow
Method essence: Identify specialists actively sharing their knowledge on Stack Overflow — the most popular Q&A tech platform.
How it works: Search for tags or topics relevant to your needs. Evaluate the reputation and expertise of engineers based on their contributions. Consider reaching out to knowledgeable ones.
You can also register your company's profile there: present your brand, provide links to the website, and attract job seekers. 
Pros:
Free to use,
Diverse expert pool,
Ability to evaluate hard skills.
Cons:
Time-consuming,
Requires continuous effort.
19. Ask HN: Who's Hiring?
Method essence: Post a job on "Who's Hiring?" thread on Hacker News — a popular portal for engineers worldwide.
How it works: Thousands of developers are regularly visiting this thread, so make your job descriptions clear and attractive to overcome competition with other companies. State the role, skills, requirements, and benefits your company offers.
Pros:
Free to use,
Access to a wide range of technicians seeking job opportunities.
Cons:
Limited to the job postings available,
Regular monitoring is required.
---
20. Student Outreach
The essence of the method: Get in touch with higher educational institutions preparing software engineers.
How it works: Students can become a valuable long-term staffing investment. There are several ways to engage with students:
Host a special event at the university: Tell about your company, benefits, job specifics, and interesting projects. Leave contact information for students interested in vacancies.
Invite students for on-the-job training: Students can test their knowledge in a real business environment, while you can define a promising applicant.
Pros:
Opportunity to present your company in person,
You can see potential candidates in action,
Opportunity for continuous talent acquisition.
Cons:
Search for future perspective,
Suitable only for trainee positions.
21. Graduate Outreach
Method essence: Explore relevant boot camps, training courses, and colleges to connect with aspiring engineers.
How it works: Reach out to their career services departments or alumni networks to contact recent graduates. They can become valuable staff members as they are motivated, willing to learn, and bring new ideas.
Pros:
Fresh talent with up-to-date knowledge,
High motivation and loyalty.
Cons:
Limited pool,
Additional mentorship is required,
Suitable only for junior positions.
---
22. Consider Outsourcing Agencies
Method essence: Contract an outsourcing agency that offers project development services with a record of successful partnerships.
How it works: Outsourcing companies typically provide comprehensive teams comprising project managers, technicians, designers, and business analysts who can translate business goals into technical requirements. This makes outsourcing particularly advantageous for enterprise solutions and projects from scratch.
To make an informed decision, leverage Clutch, DesignRush, and other listings to evaluate expertise, portfolio, and industry reputation.
Pros:
Reduced administrative and recruitment overhead,
Access to specialized teams for starting projects.
Cons:
High project dependency on an external partner,
Quality control and monitoring may require active involvement.
---
23. Dedicated Software Developers
Method essence: Contact a company that provides developers on-demand. Surfing for providers on Clutch, Goodfirms, or simply on Google is a way to find talented developers at reasonable prices.
How it works: The company should provide you with a list of the best software developers who match your criteria: from popular JavaScript developers to more specific AI/ML engineers. Once hired, dedicated engineers are fully committed to your project. Despite working remotely, they strongly align with deadlines and business goals. Additionally, you can hire numerous qualified developers for any period.
Such collaboration ensures no additional or hidden costs — you pay only for the work done as stated in a signed agreement.
To be sure a dedicated team is fully adherent to your project, use online hiring platforms like JayDevs.
Pros:
Quick hiring due to the existing pool of top software engineers,
Cost-effective compared to hiring developers in-house,
High-quality developers with strong technical skills,
Flexibility to scale the team up or down as per project requirements.
RFP Template
Do you want to make a request for proposal to start your project right away? You can download an RFP template, write your own requirements to find the best possible solution and to hire top developers.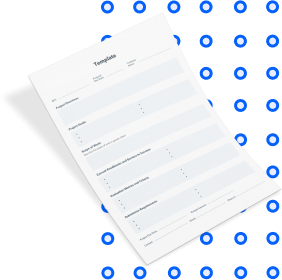 Cons:
Possible timezone differences,
Possible lack of vacant software developers.
---
24. Hire Developers Through Jaydevs
JayDevs helps to scale tech teams with top-industry specialists to help companies succeed from the ground up. We offer:
A pre-vetted pool of middle, senior, and lead engineers of any specialization, creative designers, top-tier QA engineers, and more;
Significant experience in various industries, including healthcare, eCommerce, education, and so on;
Quick hiring process: Once you've chosen a skilled developer, they will be ready to get started in 7 days; 
Clear and transparent agreements are critical to fruitful partnerships;
Non-disclosure agreements (NDAs),
A fast development process that meets all deadlines,
Post-release support and maintenance.
Contact us and move a step further to success!
Takeaways
Let's sum it up:
How to find a software developer for in-house employment? Ask for references, place vacancies on job aggregators, leverage recruiting agencies, social networks, tech communities, and paid ads for broader coverage.
How to find developers for one-off jobs? Search on freelance sites.
How to find software engineers fast? Opt for dedicated resources or outsourcing.
How to find a developer for perspective? Collaborate with educational institutions.