Global business digitization and increased customer demands encourage companies to create their own digital solutions. However, during the software development process, lots of them encounter a wide range of challenges. For small businesses and startups, developing custom software using their own resources can prove too expensive. According Capital Counselor statistics, the top reason for outsourcing (70%) is cost reduction. Meanwhile, companies of all sizes, including large-scale enterprises, struggle to find the much-needed software development specialists for their projects quickly—according to data by McKinsey, over 87% of organizations are experiencing a talent gap.
So, how can companies manage to swiftly expand their in-house teams with IT talent and develop their unique digital solutions at lower rates while maintaining quality? The answer is simple—they turn to dedicated development teams.
What Is a Dedicated Software Development Team?
Before we go further, let's define a dedicated team model. A dedicated software development team is a type of business model offered by many software outsourcing companies. When a client company hires a dedicated development team, it assumes the command of a fully-fledged, well-equipped, and highly-qualified software development team. The hired team "dedicates" themselves to only one software development project, meaning they won't be participating in any other projects in their company and become distracted from your work. Usually a dedicated team works remotely, full-time, reporting directly to the client.
A dedicated development team usually involves various IT specialists, depending on the requirements of a particular software development project. They can be:
Front-end developers who create the customer-facing side of a product;
Back-end developers that ensure that the code runs smoothly behind the scenes;
Full-stack developers who combine both front-end and back-end developer roles;
UX/UI designers (user experience and user interface designers) who ensure the product is user-friendly;
Project and product managers who make the development process run smoothly:
Product manager focuses on product development and releases;
Project manager focuses on coordinating, managing, and overseeing projects.
Business analysts who investigate business situations and market environment, analyze problems and identify improvements;
QA engineers who focus on improving software development processes and identifying and eliminating defects in a product;
This way, those businesses that opt for dedicated developers obtain a remote in-house-like software development team ready to solve even the most specific IT-related tasks.
---
When to Hire a Dedicated Development Team?
It's not easy to decide what type of software development team you need for your project to have an excellent start and remarkable progress. For this, you should consider your project goals, deadlines, and possible features you want to include in your software first. As you elaborate on your project requirements, it'll be easier for you to decide what type of collaboration model to choose.
Here are the most common cases when hiring dedicated developers would benefit your software development project the most.
1. Projects with changing requirements
There are many reasons why requirements change along with the development process. They can include shifts in user requirements, adjustments to suit stakeholders' needs, business processes, restructuring within a company, implementation of emerging technologies, and more.
Change of requirements is a frequently occurring process. Therefore, it's helpful to have a capable team of specialists around, who have a clear vision of all the processes happening in the project and company. A dedicated development team can quickly reorganize the development process and adjust to the new requirements without spending too much time exploring the ins and outs of the process. Backed by technical experience, the team is able to dive into the details of the client's project using business analysis tools to get to grips with the challenges and intentions of the project and ensure the development team is on task with the right solution.
2. Long-term projects
If you're considering launching an extended-term project, it's essential to ensure that you have a stable team of professionals who are ready and available to do the job. A dedicated software development team aims to deliver long-term collaboration with their software development partners, by working closely with their specific needs and going into the nitty-gritty of the project. Additionally, if a specific skill set is required, dedicated teams can often draw from their talent base to include this individual into the project faster than a regular hiring process.
3. When a project requires specialists with a specific profile
The software development market is experiencing a significant shortage of talent. A report by Statista uncovers that 46% of companies outsource IT projects due to the lack of skills found in an in-house team. For example, this may be anything from a specific feature like a new dashboard to a fully customized app. Therefore, it's quite challenging for many companies to quickly find the needed tech expertise for their projects at the time when they need it. A dedicated software development team model allows businesses to find outstanding IT specialists from all over the world within several days and start the process much faster.
IT outsourcing companies provide IT experts with various tech stacks and loads of experience stemming from the various software development projects they completed. When hiring a dedicated development team, you can choose to be as hands-on or hands-off as you want to be. This can mean anything from handpicking the specialists included in the team and assigning test assignments before working together and diving into the work with the team; to allowing the team to work their magic and create everything from roadmaps to timeline and produce results.
4. Projects with tight deadlines
When a project has a tight deadline, it can be a challenge to get the right team on board quickly and bring them up-to-speed with the requirements of the role and project. In fact, statistics show that it takes over 66 days, more than two months, to hire a new tech employee. Now, imagine multiplying that for the whole team. This is precisely why working with an already established dedicated team can get results quicker than searching for an in-house team.
---
Why Choose Dedicated Development Team Services
A dedicated development team model allows businesses to substantially cut down the development costs. In a survey by Deloitte, over 70% of businesses stated that cost was a major factor when deciding to outsource. Clients don't have to spend their budget on office space and equipment or pay for employee benefits. Meanwhile, they have full control over the team and the project, remaining in charge of the development process.
Nevertheless, a dedicated software development team model can offer companies so much more than just a reduction in costs. If you thinking about IT staff augmentation or have decided to hire a dedicated software development team, then there are multiple advantages that your business can harness.
Cost transparency—with a dedicated development team, you'll pay only for the services provided by the team, excluding any extra expenses related to in-house team hiring and management unless otherwise included explicitly in the contract;
Quickly tap into the best IT talent and vast talent pool—dedicated development teams generally have extensive experience of working at diverse software development projects of international level; you can quickly find the needed talents, build an entire team, selecting various specialists provided by the outsourcing vendor;
Top-notch tech expertise—IT outsourcing vendors will help you select the software development specialists with suitable tech stacks or profound knowledge in working with the latest tech innovations such as Internet of Things, Artificial Intelligence, Big Data, and others;
Team availability and direct communication—when hiring a dedicated development team, you get a standalone team of professionals aimed at developing your project alone and solving any issues related to it; dedicated development teams allow you to take absolute control over the team management; you can address your team with any concerns or issues arising during the development process and get the answers you need when you need them;
Focusing the in-house team on core business tasks—with a dedicated software development team you can effectively enhance your business development. Just hand over all the technical tasks to your outsourced team and help your in-house employees focus more on the core business tasks;
Fast adaptability—high market competition and the increasing rate of digital transformation mean speed is of the essence when it comes to your business goals. Hiring a dedicated development team, means you gain access to the specialists you need when you need them for just as long as you need their skills and not a moment longer. What does this mean in practice? Say, for example, you want to release a new feature on your application that initially has one set of requirements, then your close competitor releases an update and you need to change specifications. Your dedicated team can adapt quickly, finding you the right specialist to get your project on track as fast as possible.
---
Who Needs a Dedicated Software Development Team?
Deciding between hiring an in-house team, following a hybrid model, or finding a dedicated development team, can be a challenging decision for any business. Let's take a look at companies for whom hiring a dedicated software development team can prove beneficial:
1. Startups
At the beginning of their development, startups usually undergo the riskiest stage. They require lots of multidisciplinary specialists who will perform development and market research while developing the startup product. Many startups fail at this stage even though they have an outstanding business idea. One of the reasons is that they can't find the right specialists at the right time for sustainable project development.
To maximize project success and limit the risks associated with long-term contracts, many startups choose hiring dedicated software development teams to take care of their development needs. For example, your dedicated development team is quickly able to replace team members in cases of extended illness or other circumstances, in addition, your provider will be able to take care of project security by having secure NDAs in place with each team member in advance, so you only have to focus on one point of contact.
2. Businesses with a small budget
Not every business can afford to launch a full-scale in-house IT department. Therefore, instead, they turn to a more attractive option—dedicated development teams. This allows them to get rid of any extra costs, such as hiring, employee benefits, and more, while having more transparency and accuracy in their spending.
Another reason for dedicated software development teams' popularity is the possibility to hire IT specialists globally. There is a wide range of popular IT hubs around the globe that provide IT talent for much lower costs than local IT outsourcing companies. Therefore, many businesses from the US and EU search for software development specialists in other regions such as Eastern Europe, Asia, and Latin America. According to Accelerance 2022 Global Software Outsourcing Trends and Rates Guide report, the hourly rate in these and other regions looks like: Central and Eastern Europe $21-$118, Southeast Asia $21-$61, South Asia $21-$81, Latin America $28-$105, and North America $49-$210.
3. Expanding companies
A fast-growing business requires intensive management and a lot of work power. This allows companies to keep their service quality high while expanding to new markets or increasing the number of orders.
With a dedicated software development team, businesses can quickly hire the necessary specialists and better divide and allocate their tasks among teams. Moreover, they usually don't require much extra training and are ready to get to work right away.
4. Established companies with specific projects
Hiring a dedicated team is a great opportunity to compensate for the lack of niche experts. Client companies can find appropriate software developers who specialize in innovative technologies or have specific tech stacks for their projects.
For example, IT outsourcing vendors can offer software developers with profound expertise in Internet of Things (IoT), Artificial Intelligence (AI), Blockchain, Machine Learning (ML), Virtual and Augmented Realities (VR/AR), and others.
This way, SMEs and large-scale businesses can swiftly launch their projects and fully realize their goals by having highly skilled specialists on their hands.
RFP Template
Do you want to make a request for proposal to start your project right away? You can download an RFP template, write your own requirements to find the best possible solution and to hire top dedicated software developers.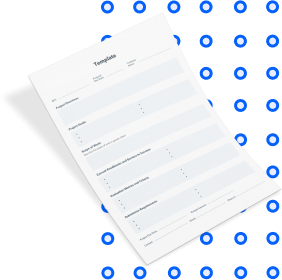 ---
How Much Does Hiring Dedicated Development Team Cost?
The pricing model for a dedicated team is quite simple. When you hire a dedicated team, each developer has a specific hourly rate, and you pay for the number of hours worked. This is essentially the only thing you pay for. There are no additional costs for office rent for the team, equipment purchases, vacation, sick leave payments, taxes, electric bills, etc.
In addition, hiring a dedicated team is much cheaper and faster than searching for each developer on your own or with the help of the HR department.
You can choose between hourly rates or the fixed price model and get your project delivered within an optimal budget.
The cost of hiring a dedicated development team depends on many factors such as team size, technology expertise, hiring region, and other contributing factors.
---
Dedicated Software Team Wrap-up
If you're still deciding on whether hiring a dedicated software development team is a good fit for your business, let us recap with some of the key points. Dedicated teams can:
Cut down on development costs and take charge of project processes.
Become a reliable partner who is able to fulfil obligations.
Take a consistent approach to work and be there when you need thing.
Bring knowledge and expertise to the table or seek out the right person to do so.
Adaptable to fit your business needs—expansion, acquisitions and mergers, digital transformation, or something else.
Budget-friendly—your project budget can expand or decrease to fit your needs in the moment.
Hiring dedicated software development teams has become a popular solution for many businesses. Startups, SMEs, and large enterprises opt for this business model as it allows companies to substantially cut down the development costs while remaining in charge of all the ongoing processes in their projects. But it's not just about speed, it's about having the security of consistency, reliability and knowledge, and ensuring that you have the right hands on board when you need them the most.
Dedicated software development teams can be an excellent alternative to in-house staff or freelancers, or even in addition to these roles. If you're looking for an outsourcing company to hire a dedicated software development team, consider Jaydevs. We provide companies with senior, top-notch developers and product development expertise to work on your project and build world-class software. Our team has already built 120+ digital products for companies from 40+ countries.