Who Is This Document For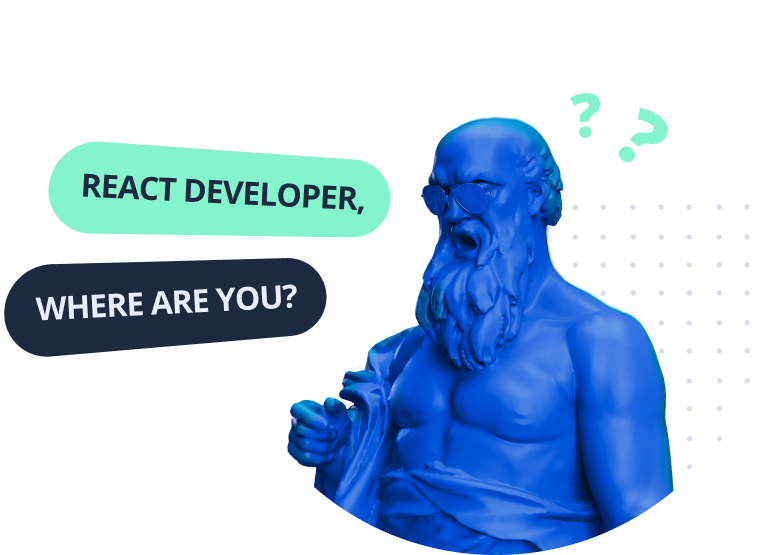 Why It's Worth Reading
You get a comprehensive comparison on developers pool, average cost, skill level, time zone differences and other important factors to consider while hiring remote developers.
The research includes an unbiased and relevant assessment of the dedicated React.js developers market, structured in one file for your convenience.
All the data is based on publicly available studies. Each chapter includes a reference to the study that was used.
You get an overall ranking of 64 countries and 7 regions based on 8 criteria to help you in making the most optimal decision.
Who is this document for
Why we decided to create this document
Factors we considered to determine the best countries
How the data were calculated
What the colour of the country on the map means
Countries under the study
Time zone difference
Developers pool
Average cost of developers
Skill level of React.js developers
English level of developers
Culture differences in countries
Ease of doing business ranking
Political stability
Overall ranking of countries
Countries ranking on regions
Top 10 countries for different needs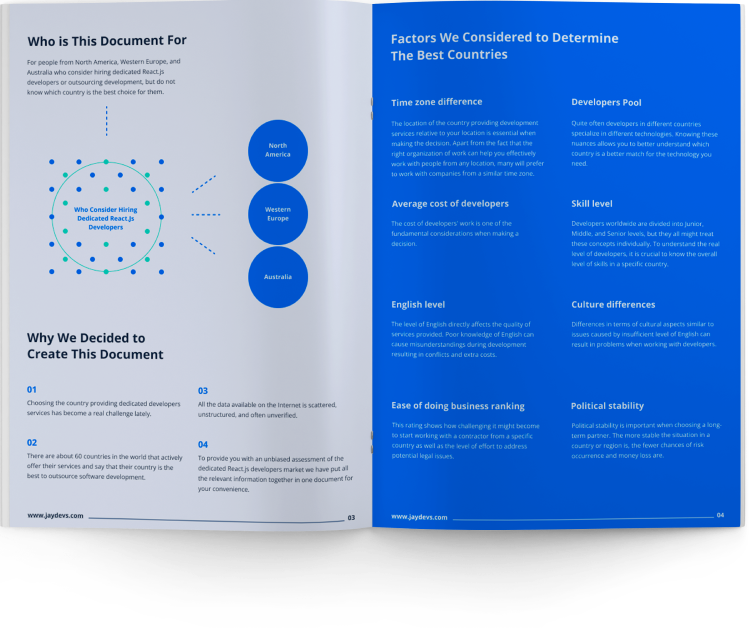 Take a look inside
Download and start reading
Filter by Technology:
All
All
Java
Node.js
Python
JavaScript
React.js
Android
Express.js
Angular
Swift
iOS
C#
React Native
Kotlin
Filter by Domain:
All
All
Insurance
Media Management
Marketing and Advertising
Healthcare
eCommerce
Reset Filters
Experience:
Primary Skills:
Secondary Skills:
Databases:
Other:
Domains:
Thank you for contacting us!
We have received your message.

We'll reach you out soon!